Case Study:
The New Maison
de Radio-Canada


Radio-Canada, the Canadian Broadcasting Corporation's French-language counterpart, recently moved into a new location, a creative hub for media production in the heart of Montreal. It is one that Shadings played an important role in creating.

This bright and versatile new home for the public broadcaster features a modern design, which presented a series of manufacturing and design challenges for its window coverings. Despite the abundance of irregular angles, special light control considerations and tight deadlines, the Shadings team rose to the occasion.

We delivered more than 1,250 Altex blinds and installed in 15 working days thanks to the exceptional efforts of Shading's internal installation team - all to the great satisfaction of both Radio-Canada (CBC) and the building developer, Broccolini.

Download full case study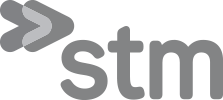 Shadings is the Benchmark for Commercial Window Treatments in Ontario

Shadings is a leading supplier of luxury window coverings, architectural solutions and building automation systems for commercial spaces.

For products that can improve the energy efficiency of your building and add a touch of style to your work space, the Shadings selection of commercial blinds and roller shades lets you choose from an abundance of premium options.

Whether you want the privacy offered by blackout blinds for your creative space or the airy light control of roller shades for your boardroom, Shadings window treatments serve many applications, and can be designed to suit virtually any commercial space.
The Shadings Experience

Serving locations in the Greater Toronto area and throughout Ontario, Shadings is the industry leader in commercial window shades, commercial blinds and custom window treatments.

Our vast range of products and exemplary customer service is what set us apart from others in the business. Shadings does not outsource installation services to third party contractors. Our commercial window coverings are installed by our in-house team of experienced window covering experts.

We serve our commercial clients in a number of different building types, including office buildings, universities, restaurants, manufacturing, retail stores, and many others.

Motorized Window Treatments
Our window coverings can meet the requirements of any commercial operation thanks to our extensive customization and motorization options. All of our roller shades, curtains and blinds can be motorized to work with a remote control, mobile phone, timer or even the sound of your voice. No more struggling with dangling cords or hard-to-reach window shades!
Frequently asked questions about commercial window treatments
With Shadings as your partner, no project is out of reach! Our vast variety of popular styles and high-quality fabrics to choose from lets architects and designers find the perfect products to carry out their vision.
We offer lucrative partnership plans for interior decorators, designers, architects, general contractors and real estate agents.
For commercial roller shades, office blinds and other window treatments, Shadings offers exceptional product selection and customer service.
Our extensive selection of window treatments makes sure that you can find the right fit for any space, and our skilled artisans and expert consultants work together to make sure every detail is just right.